Andrzej Kaznowski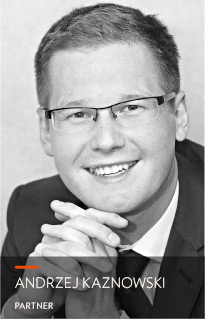 Lecturer and PhD Candidate in the Institute of Administrative Law at Faculty of Law and Administration at the University of Warsaw where he carries out research in the field of Polish and international tax law and State aid regulations.
He acquired experience in the Department of State Aid Monitoring in the Office of Competition and Consumer Protection. He successfully conducted a number of State aid notifications to the European Commission. He is also a co-author of Polish State aid legislation.
He is an author of publications concerning State aid. He also participated in the realization of research projects with regard to tax law financed from Ministry of Science and Higher Education's grants.